Upcoming Endocrinology & Diabetes webinars from the Royal Society of Medicine
12-14 July 2021 and 8-10 September 2021 | online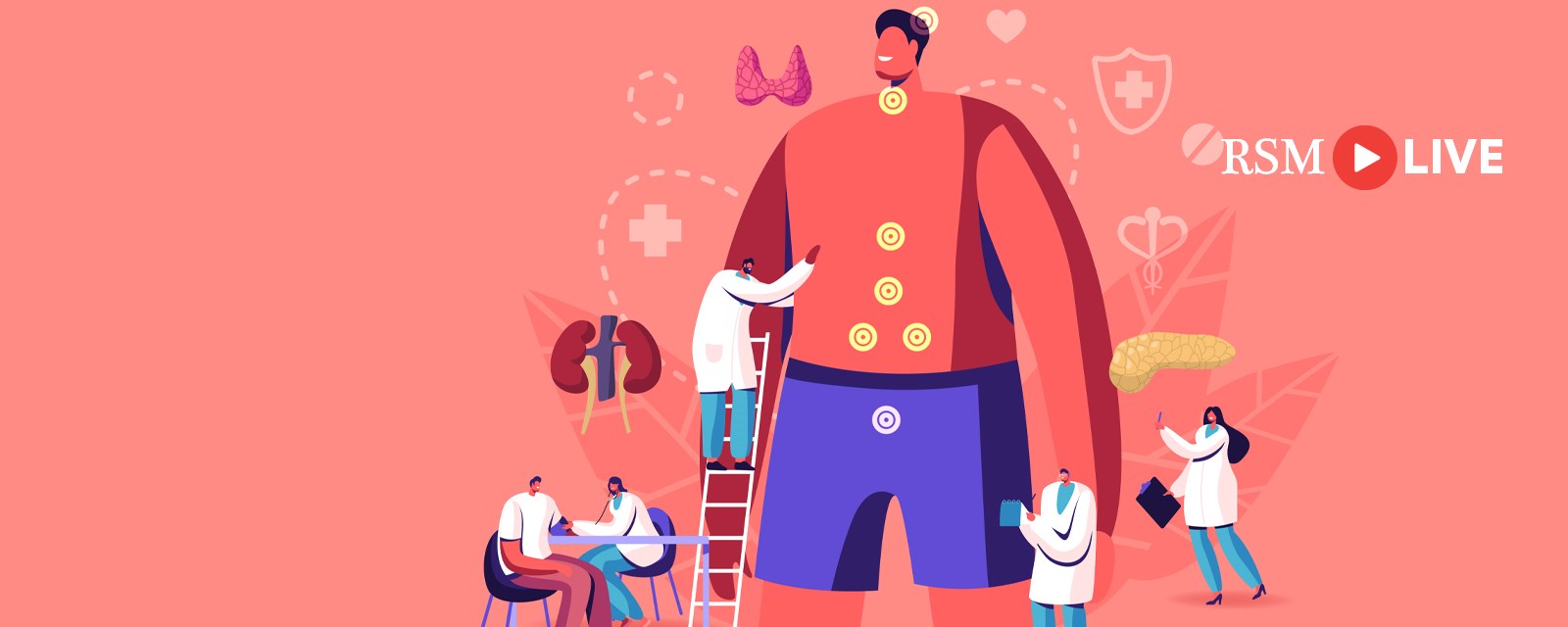 Eye disease in diabetes and endocrinology
Date: Monday 12 to Wednesday 14 July 2021
Time: 4:30pm to 6:00pm GMT
Register now for all 3 webinars.
Price: Free for RSM members
Non-members: £15.00-£20.00 per webinar
Join top speakers in this unique three-day webinar series to explore how endocrine and diabetes disorders can affect the eye. National experts in this field from both the endocrine and ophthalmology worlds will update registrars and consultants in both specialties about the latest developments in the diagnosis and management of eye disorders occurring in the context of endocrinopathies. This series will also incorporate the patient's perspective. Key speakers include:  Dr Fabiana D'Esposito, Consultant, Western Eye Hospital, Imperial College Ophthalmology Research Group Unit, Imperial NHS Trust, Professor Colin Dyan, Professor of Clinical Diabetes and Metabolism, Cardiff University, Professor Sobha Sivaprasad, Professor and Consultant, Moorfields Eye Hospital and University College London, and many more. Find out more ➤
What's new in endocrinology and diabetes: The effects of COVID-19 – discounted series for SFE/ABCD members
Date: Wednesday 8 September 2021 to Friday 10 September 2021
Time: 4:30pm to 6:00pm GMT
Register now for all 3 webinars.
Price: Free for RSM members and special discount rates for SFE/ABCD members
Non-members: £10.00-£20.00 per webinar.
During this series of three webinars, an experienced group of national diabetes and endocrine experts will discuss the acute and long-term impact of COVID-19 on diabetes and endocrine conditions. It will also explore the latest research concerning whether pre-existing metabolic and endocrine diseases alter the severity of COVID-19 infections. This webinar is held in association with The Society for Endocrinology. Speakers include: Professor Jonathan Valabhji, Professor Kristien Boelaert, Professor Ashley Grossman, Dr Miles Levy and many more. Find out more ➤
Dit bericht is afkomstig van The Royal Society of Medicine.