Save the date: JNVE conference 10-11 October
13 juni 2019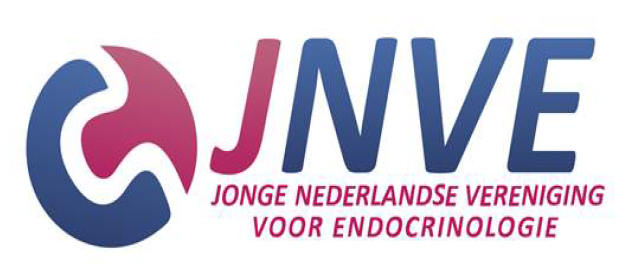 Save the date – the sixth JNVE conference is approaching! During this conference, young fundamental and clinical participants with interest in Endocrinology will again get the chance to present their research on the basis of submitted abstracts, or to present clinical case reports. Of course, there will be plenty of room for discussion. As always, the JNVE Award will be awarded to the best young speaker.
It will take place at October 10th and 11th. After our wonderful stay last year, this year the conference will again be hosted by the spectacular Van der Valk Hotel Nijmegen-Lent.
More information will follow soon!
Visit us at the website.
Hoping to see you there!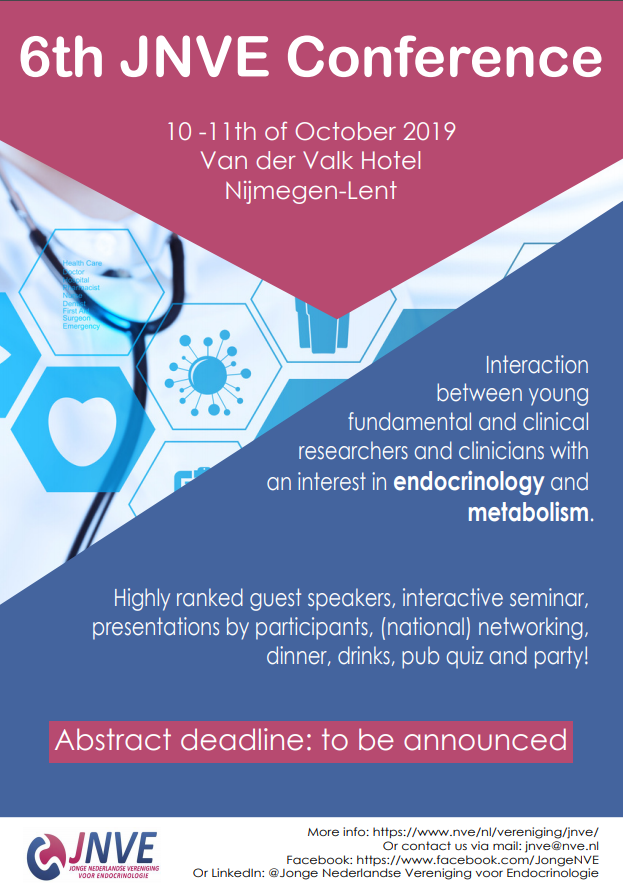 Contact
Secretariaat NVE
Domus Medica
Mercatorlaan 1200
3528 BL Utrecht
e-mail: info@nve.nl
tel: 030 – 8990665
U kunt bij het NVE secretariaat geen medische vragen stellen. Neem voor deze vragen contact op met uw huisarts of medisch specialist.
Nederlandse Vereniging voor Endocrinologie
Albinusdreef 2
2333 ZA  LEIDEN
KvK: 40476285
BTW: NL8165.81.939B01
IBAN: NL52INGB0000511341
Social media
Tijdschrift Endocrinologie
Lees verder