ISN-ISE Webinar Recent and upcoming clinical trials in diabetic kidney disease
16 november 2020
November 19, 2020, 9 PM CET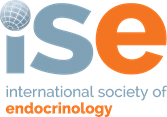 Join the next ISE-ISN webinar (in English): "Recent and upcoming clinical trials in diabetic kidney disease #DKD" with Meg Jardine and Hiddo Lambers Heerspink, moderated by Roberto Pecoits-Filho and Mark Molich.
Don't miss the chance to meet the experts and prepare and ask your questions during the discussion. You can find more details how to register on the link below!
Date: November 19 (Thursday)
Time: 21:00 CET 
Register via the website.
Contact
Secretariaat NVE
Vondellaan 150
3521 GH Utrecht
e-mail: info@nve.nl
tel: 085 – 1300729
U kunt bij het NVE secretariaat geen medische vragen stellen. Neem voor deze vragen contact op met uw huisarts of medisch specialist.
Nederlandse Vereniging voor Endocrinologie
Albinusdreef 2
2333 ZA Leiden
KvK: 40476285
BTW: NL8165.81.939B01
IBAN: NL52INGB0000511341
Social media
Tijdschrift Endocrinologie
Lees verder