Europe-Cuba Diabetes Network
30 augustus 2021
14 September 2021 | Webinar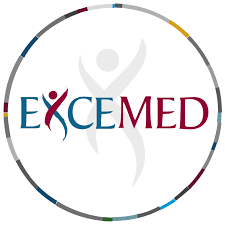 EXCEMED is proud to announce the arrival of the Europe-Cuba Diabetes Network. This programme is led by an International Scientific Committee and a Cuban Faculty Board, dedicated to raising awareness between European and Cuban Healthcare Experts. This revolutionary programme kicks-off with a series of FREE International educational Webinars. Webinar One will be on Realities in comparison: diabetes facts and novel insights to halt the metabolic emergency.
Register Now on Zoom or Facebook Live to see this Live Webinar on 14 September 2021 at 16:00 CEST.
Dit bericht is afkomstig van EXCEMED.
Contact
Secretariaat NVE
Domus Medica
Mercatorlaan 1200
3528 BL Utrecht
e-mail: info@nve.nl
tel: 030 – 8990665
U kunt bij het NVE secretariaat geen medische vragen stellen. Neem voor deze vragen contact op met uw huisarts of medisch specialist.
Nederlandse Vereniging voor Endocrinologie
Albinusdreef 2
2333 ZA  LEIDEN
KvK: 40476285
BTW: NL8165.81.939B01
IBAN: NL52INGB0000511341
Social media
Tijdschrift Endocrinologie
Lees verder