Endo-lezingen in het Erasmus MC
Hieronder volgt een overzicht van de endo-lezingen die online vanuit het Erasmus MC worden gehouden.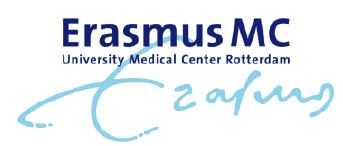 18 February – Controlling cortisol in cardiometabolic disease, Mark Nixon
18 March – Stress-inducible-stem cells: a new view on endocrine, metabolic and mental disease, Cynthia Andoniadou
15 April – Pituitary cells flashing in the dark: gene regulation goes pulsatile, Julian Davis
20 May – FGF21 is an Exocrine Pancreas Secretagogue, David Mangelsdorf
17 June – New insight on the regulation of Growth Hormone secretion by G protein-coupled receptors, Julien Hanson
Alle bijeenkomsten vinden om 16.00 uur plaats via Team. U kunt hier het volledige programma vinden.
Voor aanmelding of meer informatie kunt u mailen naar Annelies van Amen.