Congres Study Group of Inborn Errors of Metabolism
Grootste Europeesche metabole congres in september in Rotterdam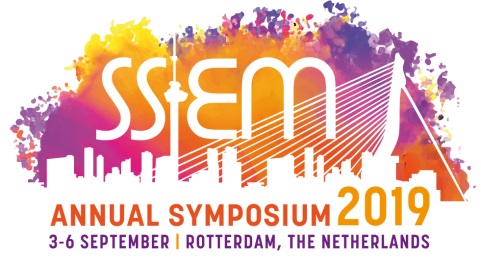 Dit jaar zal van 3 tot 6 september het congres van de SSIEM (Study Group of Inborn Errors of Metabolism) plaatsvinden in de Doelen, in Rotterdam. Het gaat om een groot internationaal congres dat een keer per jaar gehouden wordt.
We verwachten rond de 3000 deelnemers. Het publiek zal voornamelijk bestaan uit basale wetenschappers en clinici.
Op het congres staat het uitwisselen van ideeën en kennis op het gebied van metabole aandoeningen centraal. Wij hebben voor de SSIEM 2019 het thema Building Bridges gekozen. Met dit congres beogen we een brug te slaan tussen lab en kliniek met het doel innovatieve ideeën om te zetten naar daadwerkelijke behandelingen voor patiënten. En natuurlijk past building bridges bij Rotterdam.
De inschrijving voor deelname en het indienen van een abstract zijn inmiddels geopend. De deadline voor het indienen van een abstract is 12 april.
Op de website vindt u meer informatie over het congres en is er ook een preliminary program beschikbaar.
We nodigen u van harte uit om deel te nemen aan dit congres.