Hotel room reservation open for the Dutch Endocrine Meeting 2022
8 november 2021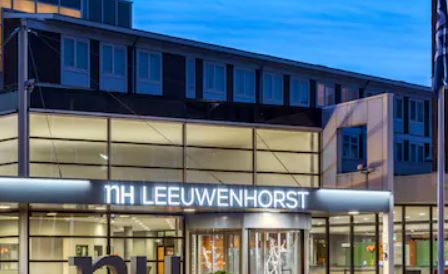 Hotel room reservation: Book your stay directly at the NH Leeuwenhorst hotel. Via this link you can assure your stay. Please note that rooms are limited, so make your booking as soon as possible to guarantee your room.
This hotellink can only be used by participants of the DEM 2022.
In case you have any questions about your reservation or availability, or you would like to book an extra room night, please contact the NH Leeuwenhorst hotel at +31 (0) 252 378447.
Contact
Secretariaat NVE
Vondellaan 150
3521 GH Utrecht
e-mail: info@nve.nl
tel: 085 – 1300729
U kunt bij het NVE secretariaat geen medische vragen stellen. Neem voor deze vragen contact op met uw huisarts of medisch specialist.
Nederlandse Vereniging voor Endocrinologie
Albinusdreef 2
2333 ZA Leiden
KvK: 40476285
BTW: NL8165.81.939B01
IBAN: NL52INGB0000511341
Social media
Tijdschrift Endocrinologie
Lees verder