NVE-prijs beste artikel klinische endocrinologie
Het bestuur van de Nederlandse Vereniging voor Endocrinologie looft in 2024 een prijs van €250 uit voor het beste artikel op het gebied van de klinische endocrinologie.
Deadline 22 december 2023.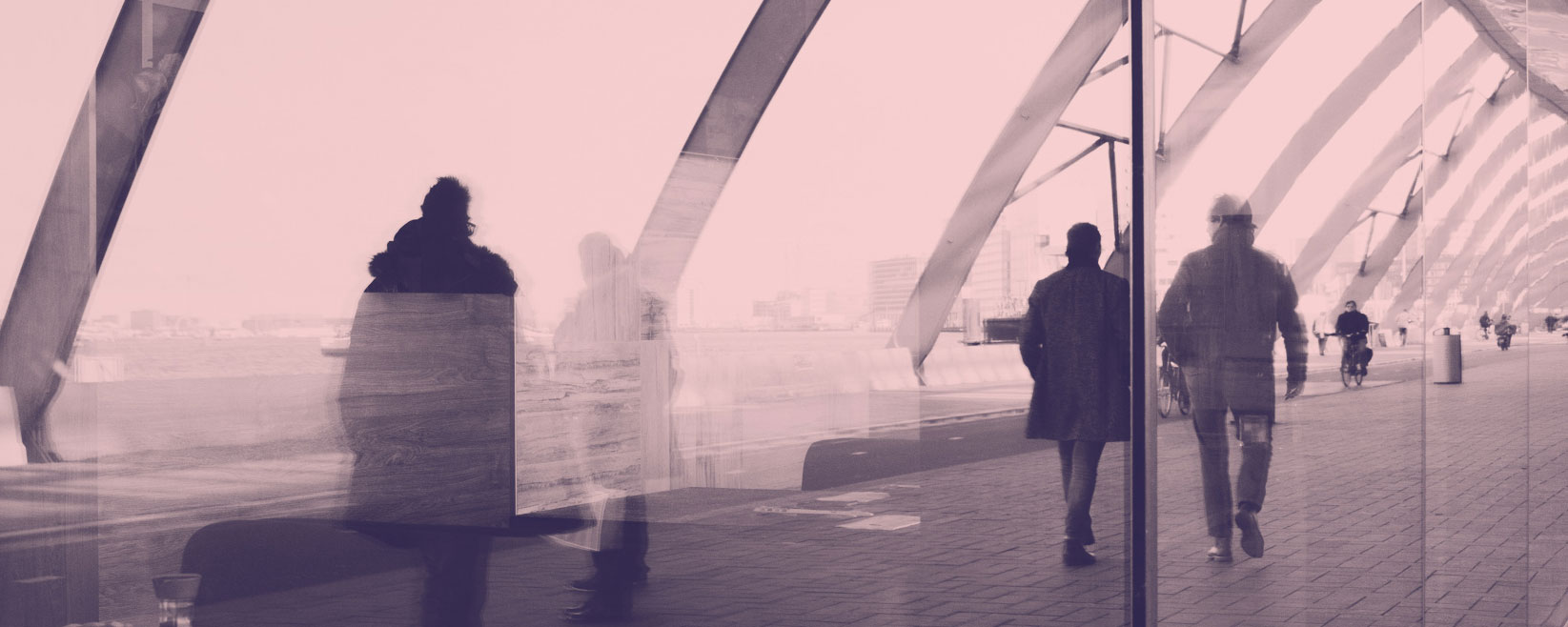 Klinische endocrinologie gaat over onderzoek aan patiënten of onderzoek waarbij voornamelijk of uitsluitend gebruik is gemaakt van patiënten-materiaal. Het artikel moet aan de volgende eisen voldoen:
Alleen oorspronkelijke artikelen in peer-reviewed tijdschriften komen in aanmerking (dus geen reviews e.a.). Artikelen dienen 'in print' te zijn verschenen, prepublicaties die alleen online zijn verschenen, kunnen pas meedingen in het jaar van definitieve publicatie.
Alleen de eerste auteur, komt in aanmerking voor de prijs. U dingt mee naar de prijs met wat u denkt dat uw beste artikel is; per 1e auteur kan slechts één artikel meedingen.
De eerste en/of laatste auteur van het artikel is lid van de NVE. Ook nieuw aangemelde leden kunnen meedingen. Pas na ontvangst van de contributie (tenminste een week vóór de deadline van de indiening van artikelen) is men als lid van de NVE geregistreerd.
De beoordeling vindt plaats door het bestuur van de Vereniging.
De prijs wordt uitgereikt tijdens de Dutch Endocrine Meeting waar de eerste (of evt laatste) auteur (online) aanwezig moet zijn om de prijs in ontvangst te nemen.
De deadline voor het indienen is 22 december 2023 en kan via de mail naar secretariaat@nve.nl.
Prijswinnaars
2022 Eline van der Valk Obesity and Hyperphagia with increased defective ACTH: A novel POMC variant. Lotte Kleinendorst, Patric J.D. Delhanty, Bibian van der Voorn, Jenny A. Visser, M.M. van Haelst, Laura C.G. de Graaff, Martin Huisman, Anne White, Shosuke Ito, Kazumasa Wakamatsu, Yolanda B. de Rijke, Erica L.T. van den Akker, Anand M. Iyer, Elisabeth F.C. van Rossum.
2021 Jiska van Schaik High Prevalence of Weight Gain in Childhood Brain Tumor Survivors and Its Association With Hypothalamic-Pituitary Dysfunction. Jiska van Schaik, Ichelle M. A. A. van Roessel, Netteke A. Y. N. Schouten-van Meeteren, Laura van Iersel, Sarah C. Clement, Annemieke M. Boot, Hedi L. Claahsen-van der Grinten, Marta Fiocco, Geert O. Janssens, Dannis G. van Vuurden, Erna M. Michiels, Sen K. S. Han, Paul A. S. P. van Trotsenburg, Peter W. P. Vandertop, Leontien C. M. Kremer and Hanneke M. van Santen.
2020 Eva Coopmans Eucaloric very-low-carbohydrate ketogenic diet in acromegaly treatment. Eva C. Coopmans, Kirsten A.C. Berk, Nour El-Sayed, Sebastian J.C.M.M. Neggers, Aart J. van der Lely. N Engl J Med 2020; 382:22,
2019 Stefan Groeneweg Effectiveness and safety of the tri-iodothyronine analogue Triac in children and adults with MCT8 deficiency: an international, single-arm, open-label, phase 2 trial. Stefan Groeneweg, Robin P Peeters, Carla Moran, Athanasia Stoupa, Françoise Auriol, Davide Tonduti, Alice Dica, Laura Paone, Klara Rozenkova, Jana Malikova, Adri van der Walt, Irenaeus F M de Coo, Anne McGowan, Greta Lyons, Femke K Aarsen, Diana Barca, Ingrid M van Beynum, Marieke M van der Knoop, Jurgen Jansen, Martien Manshande, Roelineke J Lunsing, Stan Nowak, Corstiaan A den Uil, M Carola Zillikens, Frank E Visser, Paul Vrijmoeth, Marie Claire Y de Wit, Nicole I Wolf, Angelique Zandstra, Gautam Ambegaonkar, Yogen Singh, Yolanda B de Rijke, Marco Medici, Enrico S Bertini, Sylvia Depoorter, Jan Lebl, Marco Cappa, Linda De Meirleir, Heiko Krude, Dana Craiu, Federica Zibordi, Isabelle Oliver Petit, Michel Polak, Krishna Chatterjee, Theo J Visser, W Edward Visser. Lancet Diabetes Endocrinol 2019
2018 Kasper ter Horst Striatal dopamine regulates systemic glucose metabolism in humans and mice. Ter Horst KW, Lammers NM, Trinko R, Opland DM, Figee M, Ackermans MT, Booij J, van den Munckhof P, Schuurman PR, Fliers E, Denys D, DiLeone RJ, la Fleur SE, Serlie MJ. Sci Transl Med. 2018 May 23;10(442).
2017 Theo Plantinga Rare NOX3 variants confer susceptibility to agranulocytosis during thyrostatic treatment of Graves' disease. Plantinga TS, Arts P, Knarren GH, Mulder AH, Wakelkamp IM, Hermus AR, Joosten LA, Netea MG, Bisschop PH, de Herder WW, Beijers HJ, de Bruin IJ, Gilissen C, Veltman JA, Hoischen A, Smit JW, Netea-Maier RT. Clinical Pharmacology and Therapeutics 2017; 102; 1017-1024
2014 Mariëtte Boon. Brown adipose tissue volume in healthy lean south Asian adults compared with white Caucasians: a prospective, case-controlled observational study. Bakker LE, Boon MR, van der Linden RA, Arias-Bouda LP, van Klinken JB, Smit F, Verberne HJ, Jukema JW, Tamsma JT, Havekes LM, van Marken Lichtenbelt WD, Jazet IM, Rensen PC. Lancet Diabetes Endocrinology 2014; 2: 210-217.
2013 Carola Zillikens PLS3 Mutations in X-Linked Osteoporosis with Fractures. van Dijk FS, Zillikens MC, Micha D, Riessland M, Marcelis CL, de Die-Smulders CE, Milbradt J, Franken AA, Harsevoort AJ, Lichtenbelt KD, Pruijs HE, Rubio-Gozalbo ME, Zwertbroek R, Moutaouakil Y, Egthuijsen J, Hammerschmidt M, Bijman R, Semeins CM, Bakker AD, Everts V, Klein-Nulend J, Campos-Obando N, Hofman A, te Meerman GJ, Verkerk AJ, Uitterlinden AG, Maugeri A, Sistermans EA, Waisfisz Q, Meijers-Heijboer H, Wirth B, Simon ME, Pals G. N Engl J Med 2013; 369: 1529-1536
2012 Yu Sun Loss-of-function mutations in IGSF1 cause an X-linked syndrome of central hypothyroidism and testicular enlargement. Yu Sun, Beata Bak, Nadia Schoenmakers, A S Paul van Trotsenburg, Wilma Oostdijk, Peter Voshol, Emma Cambridge, Jacqueline K White, Paul le Tissier, S Neda Mousavy Gharavy, Juan P Martinez-Barbera, Wilhelmina H Stokvis-Brantsma, Thomas Vulsma, Marlies J Kempers, Luca Persani, Irene Campi, Marco Bonomi, Paolo Beck-Peccoz, Hongdong Zhu, Timothy M E Davis, Anita C S Hokken-Koelega, Daria Gorbenko Del Blanco, Jayanti J Rangasami, Claudia A L Ruivenkamp, Jeroen F J Laros, Marjolein Kriek, Sarina G Kant, Cathy A J Bosch, Nienke R Biermasz, Natasha M Appelman-Dijkstra, Eleonora P Corssmit, Guido C J Hovens, Alberto M Pereira, Johan T den Dunnen, Michael G Wade, Martijn H Breuning, Raoul C Hennekam, Krishna Chatterjee, Mehul T Dattani, Jan M Wit & Daniel J Bernard. Nature Genetics 2012; 44: 1375-1381
2011 Laura Manenschijn Shift Work at Young Age Is Associated with Elevated Long-Term Cortisol Levels and Body Mass Index. Laura Manenschijn, Rulanda G. P. M. van Kruysbergen, Frank H. de Jong, Jan W. Koper, and Elisabeth F. C. van Rossum. J Clin Endocrinol Metab 2011; 96: E1862–E1865
2010 Jitske Tiemensma Subtle cognitive impairments in patients with long-term cure of Cushing's disease. Jitske Tiemensma, Nieke E. Kokshoorn, Nienke R. Biermasz, Bart-Jan S. A. Keijser, Moniek J. E. Wassenaar, Huub A. M. Middelkoop, Alberto M. Pereira and Johannes A. Romijn. J Clin Endocrinol Metab 2010; 95: 2699-2714
2009 Cees Noordam Inactivating PAPSS2 Mutations in a Patient with Premature Pubarche. C. Noordam, V. Dhir, J.C. McNelis, F. Schlereth, N.A. Hanley, N. Krone, J.A. Smeitink, R. Smeets, F.C.G.J. Sweep, H.L. Claahsen-van der Grinten, W. Arlt. N Engl J Med 2009; 360: 2310-18.
2008 Marleen Kars Aortic Valve Calcification and Mild Tricuspid Regurgitation But No Clinical Heart Disease after 8 Years of Dopamine Agonist Therapy for Prolactinoma. Marleen. Kars, Victoria Delgado, Eduard R. Holman, Richard A. Feelders, Johannes W. A. Smit, Johannes A. Romijn, Jeroen J. Bax, en Alberto M. Pereira. J Clin Endocrinol Metab 2008; 93(9): 3348-56
2007 Sodrun Vidarsdottir Glucose ingestion fails to inhibit hypothalamic neuronal activity in patients with type 2 diabetes. Vidarsdottir S, Smeets PA, Eichelsheim DL, van Osch MJ, Viergever MA, Romijn JA, van der Grond J, Pijl H. Diabetes 2007; 56(10): 2547-50
2005 Hans Feenstra Combined therapy with somatostatin analogues and weekly pegvisomant in active acromegaly. J. Feenstra, W. de Herder, S. ten Have, A. van den Beld, R. Feelders, J. Janssen, A. van der Lely. Lancet 2005; 365 (9471): 1644-64
2004 Monique Kester Iodothyronine levels in the human developing brain: major regulatory roles of iodothyronine deiodinases in different areas. Kester MH, Martinez de Mena R, Obregon MJ, Marinkovic D, Howatson A, Visser TJ, Hume R, Morreale de Escobar G. J Clin Endocrinol Metab 2004; 89(7): 3117-28
2003 WA Nieuwlaat Pretreatment with a single, low dose of recombinant human thyrotropin allows dose reduction of radioiodine therapy in patients with nodular goiter. Nieuwlaat WA, Huysmans DA, van den Bosch HC, Sweep CG, Ross HA, Corstens FH, Hermus AR. J Clin Endocrinol Metab 2003; 88(7): 3121-9