Dr. (Thalijn) Wolters
Resident Internal Medicine (Endocrinology) in the Radboudumc Nijmegen. PhD thesis on the Long-term consequences of Acromegaly, defense in 2020. Vice president JNVE.
Contact
Secretariaat NVE
Vondellaan 150
3521 GH Utrecht
e-mail: info@nve.nl
tel: 085 – 1300729
U kunt bij het NVE secretariaat geen medische vragen stellen. Neem voor deze vragen contact op met uw huisarts of medisch specialist.
Nederlandse Vereniging voor Endocrinologie
Meibergdreef 9
1105 AZ
AMSTERDAM
KvK: 40476285
BTW: NL8165.81.939B01
IBAN: NL52INGB0000511341
Social media
Tijdschrift Endocrinologie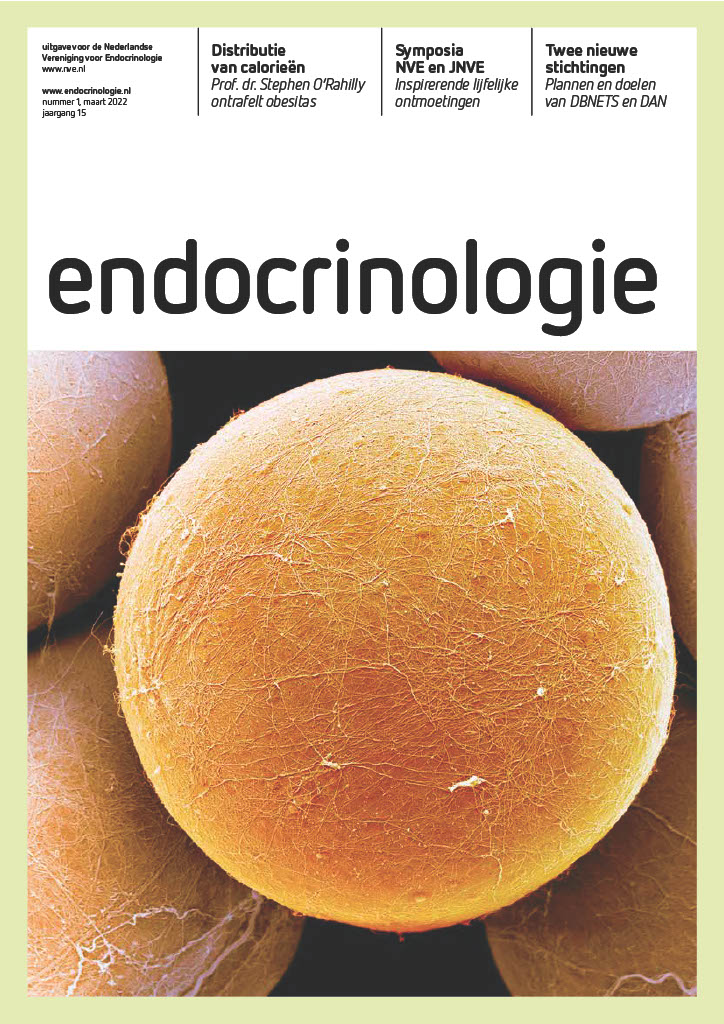 Lees verder